Lovers of Blood
Brasil
Home - Siga o L.O.V!

Lovers of Blood, é um fanblog brasileiro dedicado a banda DEATHGAZE, com o objetivo de divulgar a banda no país. Deixamos claro, que não temos contato com seus membros ou com a enter brain. O material postado aqui, é de fã para fãs, por isso, se for repostar, de os devidos créditos O material é encontrado e postado com muito carinho, comente e nos ajude. Ajude sua banda, compre produtos originais!
DEATHCHAT:
group878358@groupsim.com
Entre e divirta-se!
MORE VENOMOUS
.
Este fanblog existe desde 2009 com o intuito de ajudar os fãs e divulgar o DEATHGAZE no brasil, mas fã não é fã sozinho então... Apresento a vocês, Povilho, Nashe e Hellen, eles eram do blog Venomous Gaze, até nós termos a ideia de juntar todo mundo para ajudar o Lovers of Blood que passava por dificuldades, é com grande carinho que recebemos estes novos Staffs, que nos ajudaram a divulgar a banda, trazer bons conteudos e fazer o Lovers of Blood um lar para os fãs de DEATHGAZE.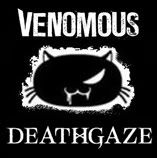 Deathgaze
or
(デスゲイズ, desugeizu) é uma banda de visual kei indie com um visual bem sombrio, dark, e um som bem pesado. A maioria de seus riffs assemelha-se ao new metal, apesar de que algumas músicas você também poderá achar outros estilos misturados e até mesmo, transições para músicas mais tranqüilas.
「bloody and venomous」
☩ THE DEATH GALLERY ☩
NEW !
.
NEW ALBUM「CREATURE」
Link
.
「Site Oficial」
「Oficial」
「Biografia」
「Curiosidades」
「Staff」
「Ameblo's」
「Ind.Letras」
「Ind.Entrevistas」
「Discografia」
「Videografia」
「DVD's」
Chatbox
.
Afilie-se?
.
Siga-nos
no Twitter

Afiliados
.




"
"



Creditos
.
Desing and Image by:
Valentine
Others:
Drikoti
Best visualization:
Mozilla Firefox 5.3